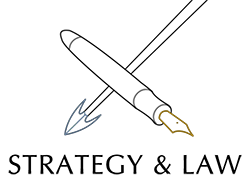 Strategy and Law is the original research programme of the Pericles Foundation, where we examine contemporary trends in international security with an interdisciplinary eye.
Strategy and Law
A new study is being prepared in association with the Faculty of Law of the University of Leiden on the international law of war in the context of modern strategy. Times of war contain the extremes of violence, bravery and suffering. Both the history of strategic thought and the history of the laws of armed conflict are histories of ideas reflecting on the conduct and purpose of war. In this study, we seek to bring clarity to key principles, legal concepts and strategic concepts in a time when boundaries are rapidly being blurred: between states of war and peace, regular and irregular warfare, sovereignty and responsibility. When legal and strategic questions are interrelated to an unprecedented degree, a new common language is needed. A publication is being prepared for 2015.
The Owls Project on Breakthroughs
The Pericles Foundation is supporting the international project by The Owls Foundation in the Netherlands to develop a new study of innovation and breakthrough processes. In the context of this project, the Pericles Foundation is working with leaders who have been part of key breakthroughs in a variety of fields in policy, diplomacy, medicine, business, technology, logistics, the non-profit sector and the armed forces. The aim is to uncover universal lessons of innovations and breakthroughs, in order to pass these to future generations of leaders. The volume Breakthrough: From Innovation to Impact is now published. Keep an eye on our News blog for information on launch events throughout 2015.
Democracy in Time of War ©
Planned for launch in the coming year, the Democracy in Time of War © project will be a multi-disciplinary edited yearbook series targeted at a broad audience. We seek to bring new approaches to a topical theme, taking a long historical view. From the statesmanship of Pericles to the future of democratic alliances, this project seeks to better inform policymakers, future leaders and the general public about the present.